Who will benefit from our curriculum?
Over 1,000,000 students in schools and homes throughout America are using the ATELIER art lessons for children to develop their artistic and creative skills, to learn about artists, art-principles and art-history, and to develop the creative capacities of the right side of the brain.
Atelier by Arts Attack Publications is devoted to developing and publishing high quality, easy-to-teach, art curricula. Our video-based program is available through a subscription in an online platform. These lessons were developed for children ages 4-16 and are used extensively by homeschool parents, homeschool co-op art-teachers, and homeschool (Independent Study) charter schools. 
Homeschool Families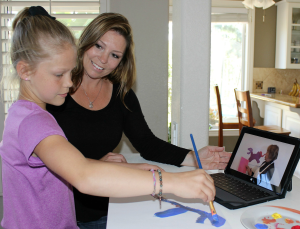 Atelier is extremely teacher friendly, you simply gather and layout the materials, show the video, and watch your students create an original work of art. Its developmental/sequential approach to teaching art elements and principles – as well as drawing, technique, artist appreciation, art history, multi-cultural art, media exploration, self-expression, etc. – can always be counted on to get great student results in any home or classroom environment,independent of the art background of the parent-teacher. In fact, many homeschool families use Atelier as a regular weekly activity for the entire family.
Co-op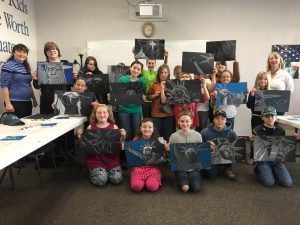 The highly successful Atelier program provides an excellent resource for co-op situations.
We encourage group learning here at Atelier. Group learning or co-op situations allow for group creativity and sharing. 
Easily Combines multi-aged groups.

Uses common, inexpensive, easy to find materials.

Requires minimal planning for the teacher. 
Charter Schools
Atelier is an approved vendor for many Charter Schools, if you do not see your Charter School on our list, please contact us and request that we become a vendor, you may also need to make a request to your charter school. 
Copper River School District (Alaska)
Dehesa Charter School (California)
Frontier Charter School (Alaska)
Kenai Penn Borough School District
KPBSD Connections Homeschool Program
Meridan School District NO. 505
And more…
Parent & Student Support
We are dedicated to the success of your art program and provide professional support for all parents and students. Please call or email us with any questions. 888-310-2787 or info@homeschoolart.com